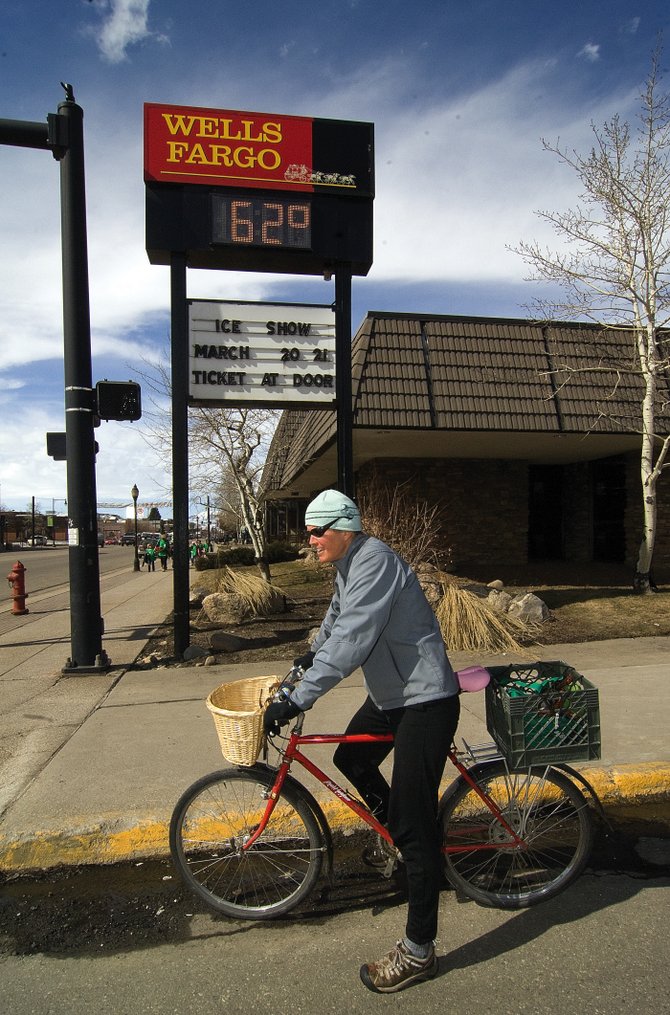 Steamboat Springs resident Wendy Tomlinson didn't need the clock at the Wells Fargo Bank to tell her how high temperatures were Tuesday afternoon.
Stories this photo appears in:

Weekend storm could bring winter back to the Yampa Valley
According to the National Weather Service in Grand Junction, this afternoon's high temperature is expected to reach 54 degrees. Highs forecast for the rest of the week are in the 40s. Temperatures reached the mid-50s Tuesday.