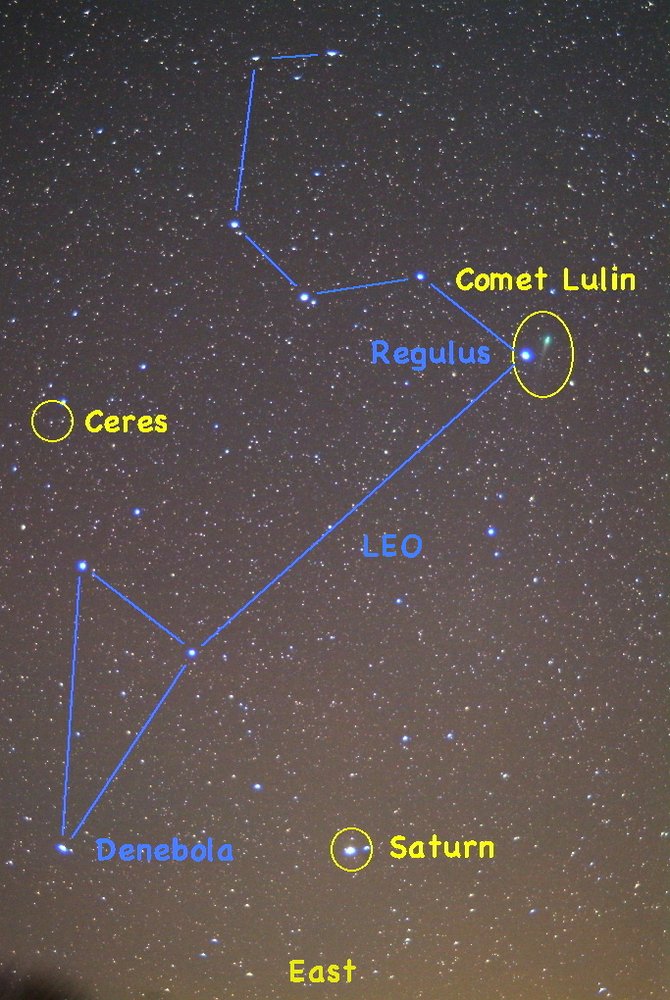 Catch Saturn rising in the eastern sky with the constellation Leo at about 8 p.m. early this month. When this image was taken Friday, Comet Lulin and the dwarf planet Ceres also were visible in Leo.
Stories this photo appears in:

On Sunday, the ringed planet Saturn will be at its closest point to the Earth for the year, a point called opposition. At the moment of opposition, the Earth is positioned directly between Saturn and the sun, placing the two planets as close together as they can be.