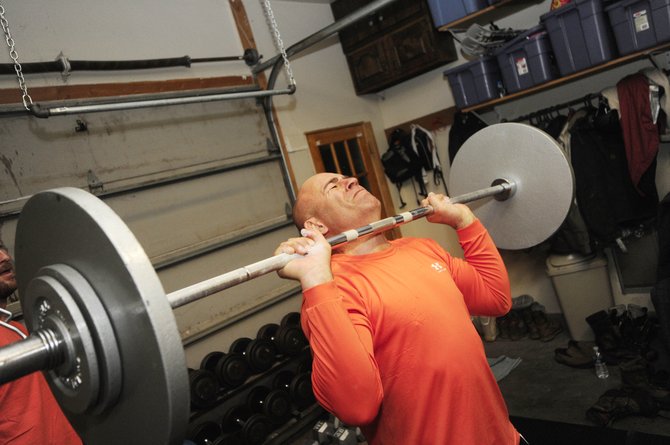 Graham "Bushy" Muir, coach of the Steamboat Springs rugby team, works out during one of his Manic Training sessions in his Hayden garage. Muir has been sharing his training technique with a small group of locals and hopes to someday turn it into a business.
Stories this photo appears in:
One look at Graham "Bushy" Muir and it's not hard to tell what the athletes he trains are in for. Five days a week, Muir works out with groups of locals. Monday, Wednesday and Friday, Muir trains with men. Tuesdays and Thursdays are reserved for women.