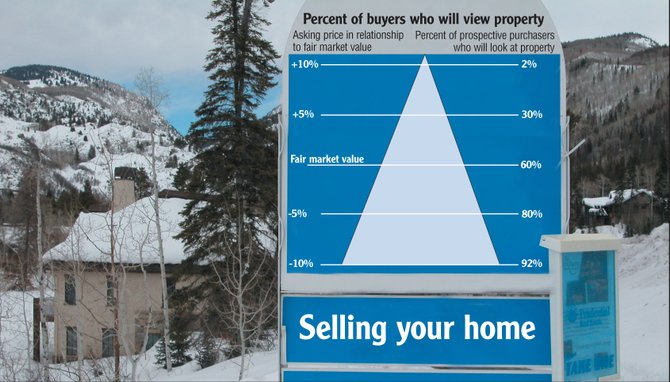 Pricing real estate effectively right out of the starting gate is critical in Steamboat's buyer's market. Research shows that more prospective buyers asked to view property priced just less than fair market value.
Stories this photo appears in:

Realtor Cam Boyd is cautioning property owners to think carefully before putting their homes on the market this spring. But if they do go forward with sale plans, he has an anecdote about supply and demand to share from his college years.