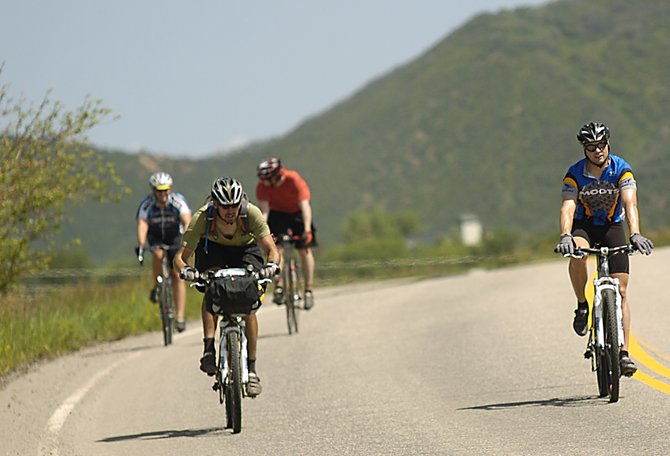 Steamboat Springs resident Erik Lobeck, front left, rides with friends who came out to help him into Steamboat Springs in the 2009 Tour Divide mountain bike race, a nearly 3,000-mile trip that follows the continental divide from Canada to Mexico.
Stories this photo appears in:

The Tour Divide mountain bike race began early Friday. More than 100 riders will bike down the spine of the continent and, in the latter half of the race, swing through Steamboat Springs.

Erik Lobeck's training for the Tour Divide kicked off in the heart of the Steamboat winter, but it was his ambition for the race, built up throughout years, that helped him to the starting line.