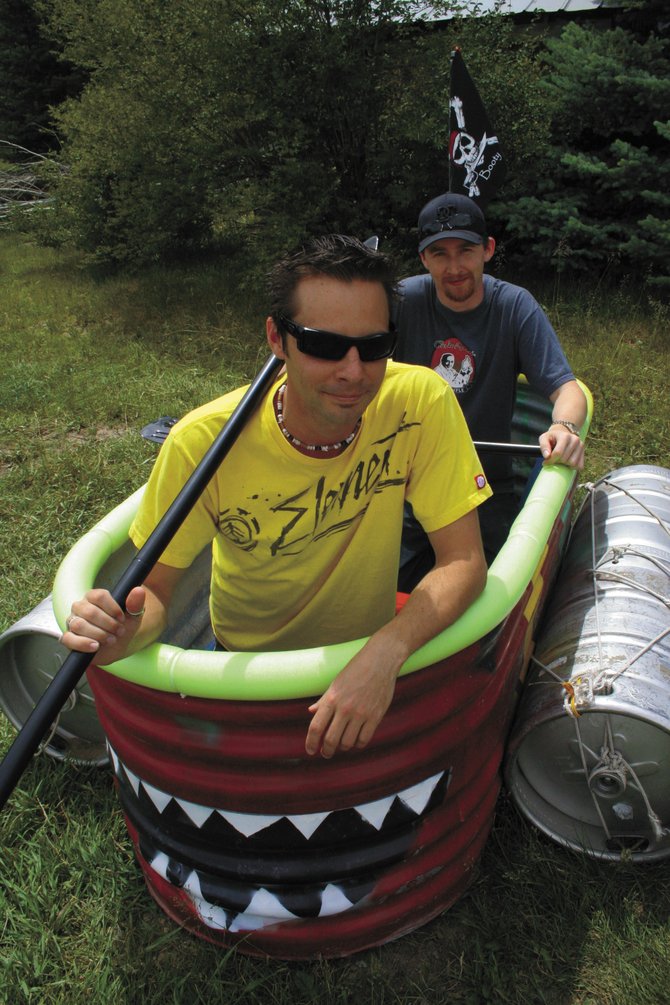 Jason Buys, front, and Steven Spalty made their river craft from an old horse trough, four beer kegs and foam swim noodles. The two will ride the boat down the Yampa River Saturday during the fourth annual BAF Wax Raft Regatta.
Stories this photo appears in:
What to do in Routt County this weekend.