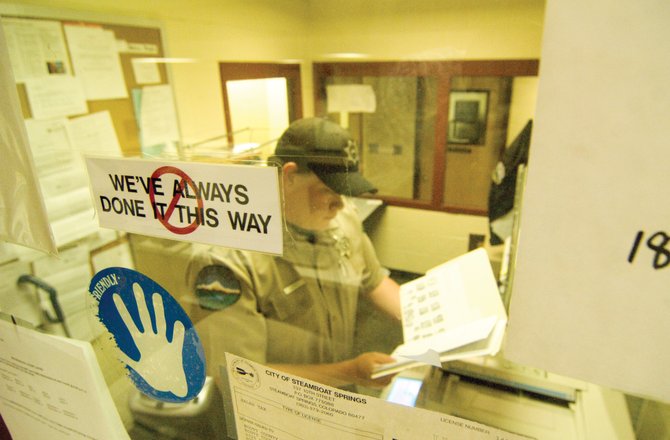 Detention officer Aaron Murphy looks through some paperwork inside the booking department at the Routt County Jail. The Routt County Board of Commissioners voted Tuesday to hire a consultant to evaluate the staffing levels and procedures at the jail.
Stories this photo appears in:

Consultant John Milosovich said to improve a jail's operating efficiency, perhaps the most important thing to change is an attitude often passed from shift to shift and year to year.