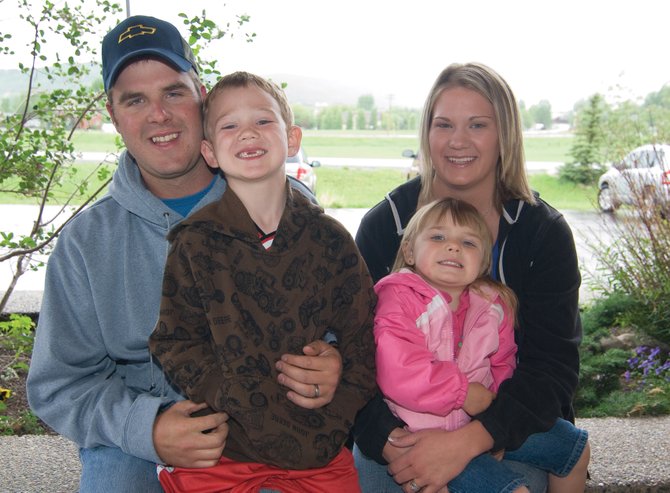 The Kemry family, including, from left, Daryl, Jayden, Sabrina and Tayla, on Sabrina's lap, of Milner, is among those who have been affected by the Steamboat Springs School District's full kindergarten and first-grade classes. Six-year-old Jayden, who attended Soda Creek Elementary School last year, will attend Hayden Valley Elementary School this year.
Stories this photo appears in:

Class size rule could force some students out of Soda Creek elementary
Ian Andress wants to have the same first-grade teacher his big brother, Phillip, had last year. But he probably won't get that chance. Ian is being affected by a class size policy that can restrict out-of-district students from attending their school of choice.