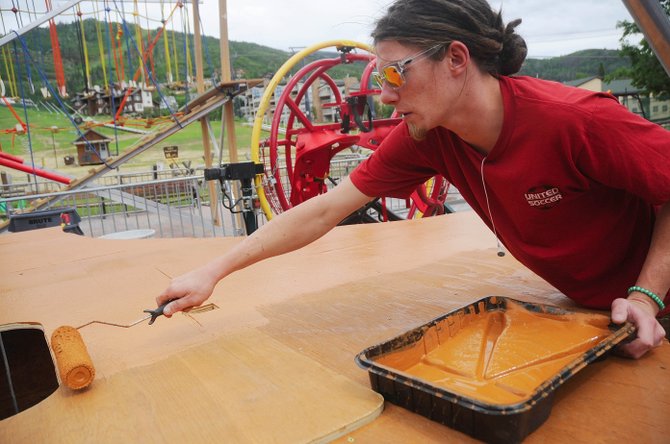 Eric Boppel, of Steamboat Springs, puts a coat of paint on the trampoline deck being constructed in the Coca Cola Adventure Zone. The activity area opens Saturday with the free Family Fun Fest from 10 a.m. to 2 p.m.
Stories this photo appears in:

Yampa Valley Sustainability Council plans waste-free Family Fun Fest this weekend
The concept, to launch Saturday during the Family Fun Fest, is that people should recycle or compost as much as possible to cut down on landfill trash, said Liz Wahl, a director on the sustainability council.