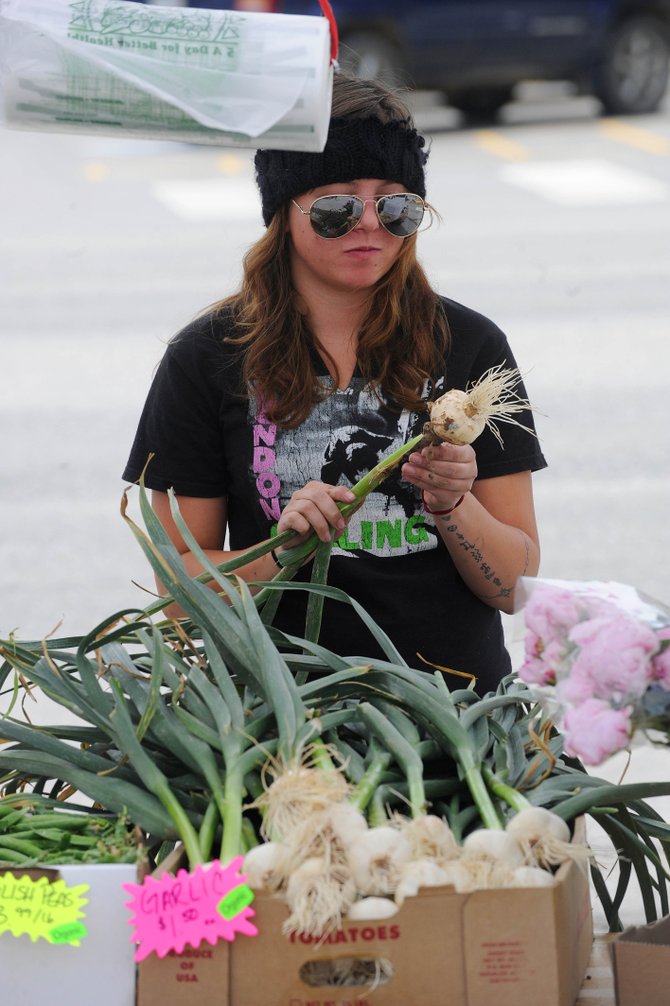 Sweet Pea Market employee Jules Poma shucks fresh garlic Saturday at the Mainstreet Farmers Market. Sweet Pea owners Jonathon Hieb and Katherine Zambrana want to open a stand near Ace at the Curve.
Stories this photo appears in:

Owners to begin operations in July on west end of town if they win city approval
Sweet Pea Market plans to make a stand on the western end of town.