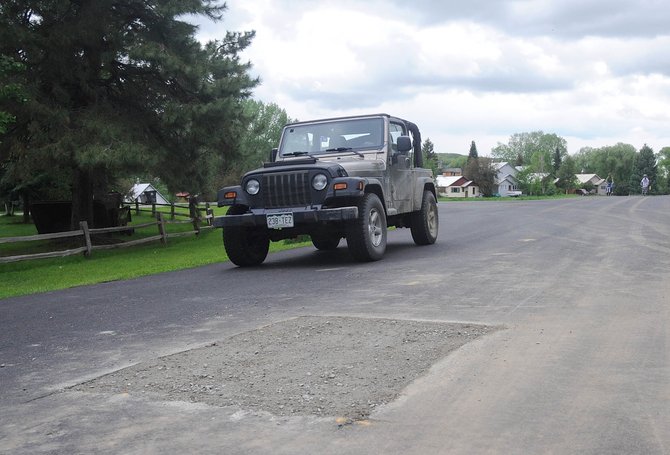 A hole in this freshly paved road at 11th Street and Crawford Avenue took some residents by surprise.
Stories this photo appears in:
When financial times get tight, citizens rightly expect their government to carefully manage every penny. Sometimes, even a hole in a freshly paved road raises questions. That was the case this week concerning a hole in the middle of a street in Steamboat Springs.