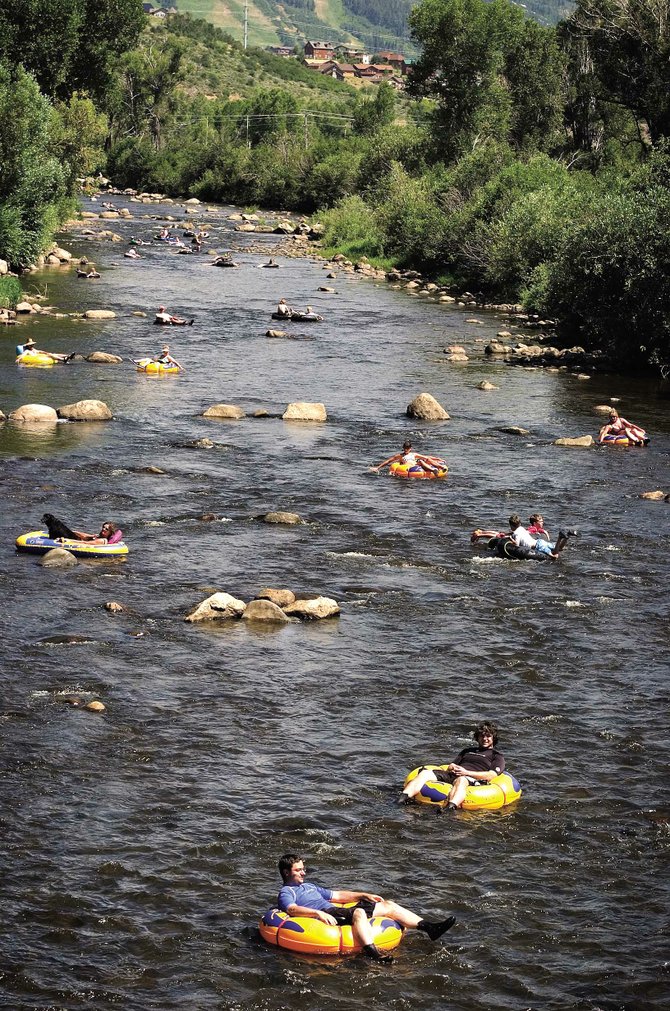 Tubers dot the Yampa River through downtown Steamboat Springs on a Saturday afternoon in July 2007. As tubing season nears in 2009, members of the Respect the Yampa campaign are reminding river users to reduce their impact on wildlife habitat on the river.
Stories this photo appears in:

Tubers asked to follow management plan
If you sit long enough by the edge of the Yampa River, you can see the season changing. Not by the colors of the leaves or the temperature of the air, but by the occasional tube intermixed with the kayaks and rafts that can be seen floating down the high water.