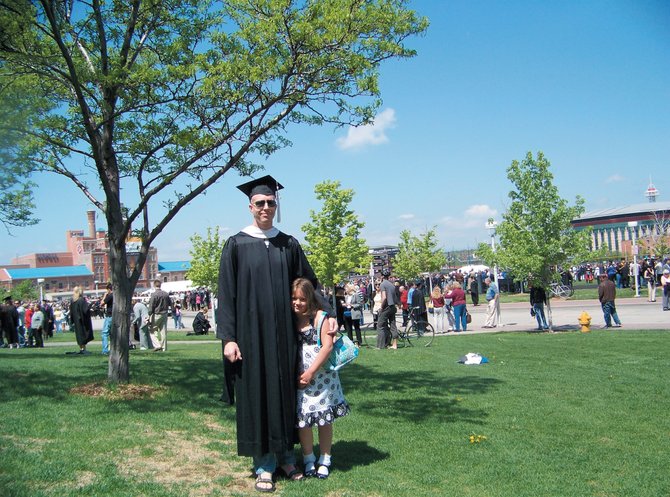 Mark Perkins with his daughter, Cora, at his graduation May 16.
Stories this photo appears in:
On May 16, Mark A. Perkins received his master's degree from the University of Colorado, Denver. In addition, the faculty members of Educational Psychology Research & Evaluation program selected Mark as the Outstanding Graduate in his program. He will continue to pursue his doctorate at Colorado State University in Fort Collins in September. Mark is a 1997 graduate of Steamboat Springs High School. He has taught middle school in Colorado Springs for three years and in Grand Junction for three years, as well.