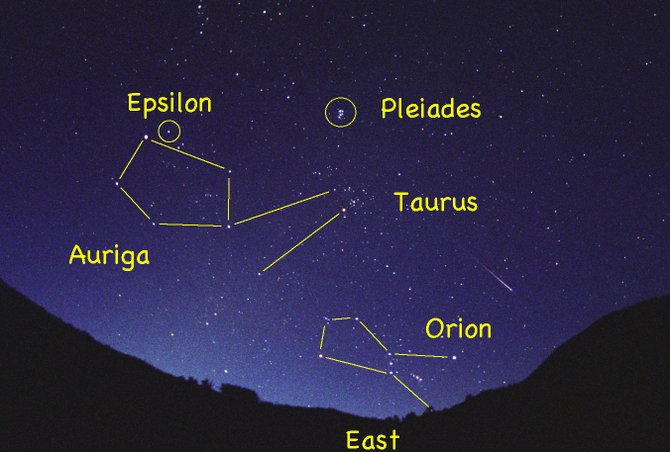 Auriga and its mystery star Epsilon are rising in the east as the sun begins to brighten the sky in August. In this image, taken during the annual Perseid meteor shower Aug. 12, 2008, a bright meteor streaks past the familiar pattern of Orion the Hunter.

Stories this photo appears in:

In the far northern constellation of Auriga the Charioteer, not far from the bright star Capella, an astronomical mystery is about to play out, as it has every 27 years for the past century. Professional astronomers and citizen astronomers worldwide are watching and waiting for the star Epsilon Aurigae to begin to fade during August. Epsilon Aurigae is an eclipsing binary star, not in and of itself very unusual, but the object that is creating the eclipse remains one of the most puzzling of astronomical mysteries.