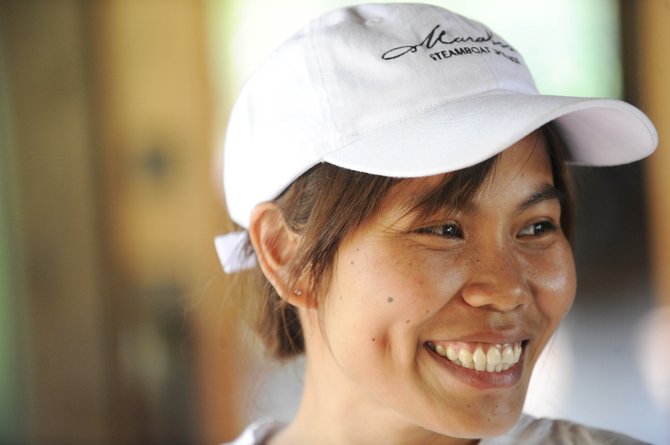 Sina talks about why she is involved in the Somaly Mam Foundation, which strives to create a world where women and children are safe from slavery. Marabou Ranch, just outside of Steamboat Springs, has been hosting Sina along with other survivors.
Stories this photo appears in:

Sex-slavery survivors visit Steamboat during cultural immersion
Watching them laugh and smile as they prepare for a bike ride along the Elk River, it's hard to imagine the horrors these women have endured.