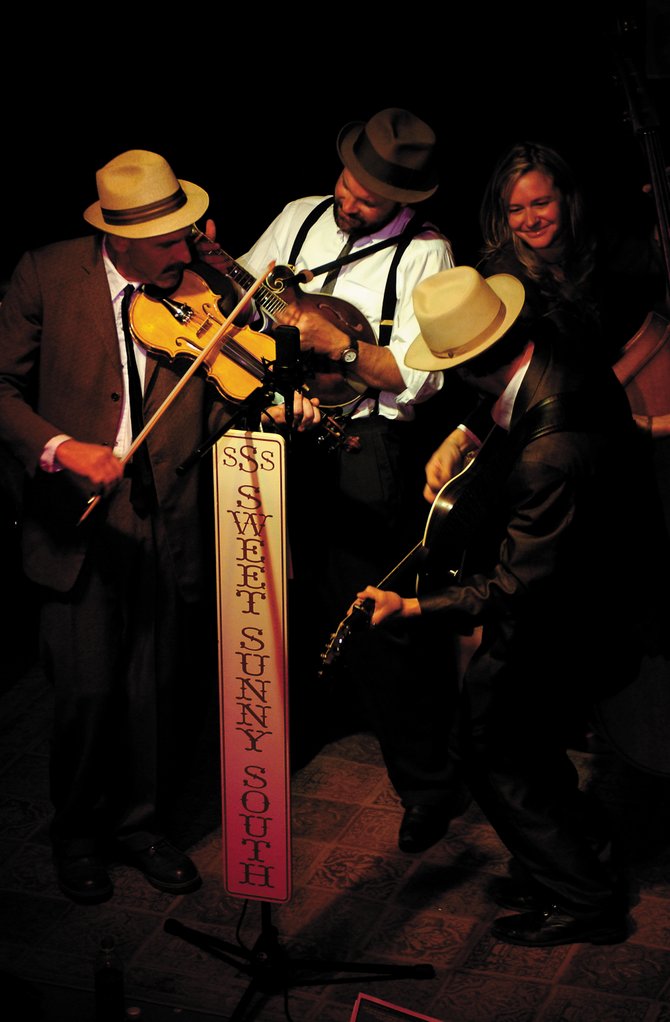 The Paonia band Sweet Sunny South plays two shows at the Strings Music Pavilion on Tuesday: an 11 a.m. youth concert and a 5:30 p.m. family concert, featuring old-time music in the style of the Grand Ole Opry.
Stories this photo appears in:

One of the best things about Steamboat is the wide variety of music options. We are fortunate to have a full spectrum of venues, times, genres and acts to choose from. Within these choices, Strings provides a range of possibilities to suit all schedules, tastes and budgets.