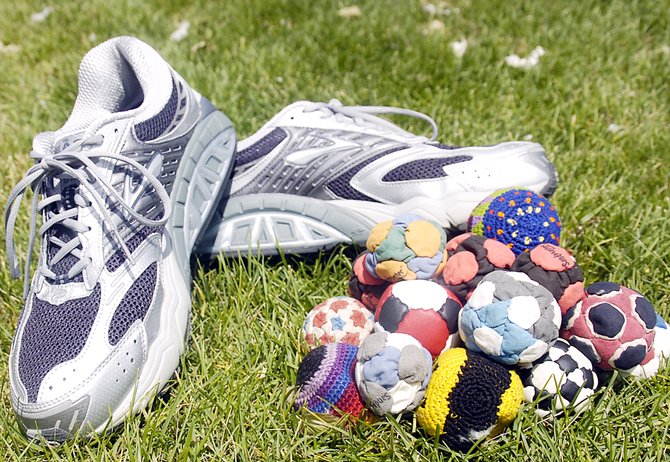 A footbag net championship takes the right equipment, longtime Steamboat footbaggers Bruce Guettich and Peter Shunny said. The bags can vary greatly in filling and composition, a different one making for an entirely different game. Competitors, meanwhile, buy shoes meant for other sports that have flat sides to allow for more clean hits on the ball.
Stories this photo appears in:

Locals will travel Friday to Berlin for the 30th annual International Footbag Players Association World Footbag Championships.