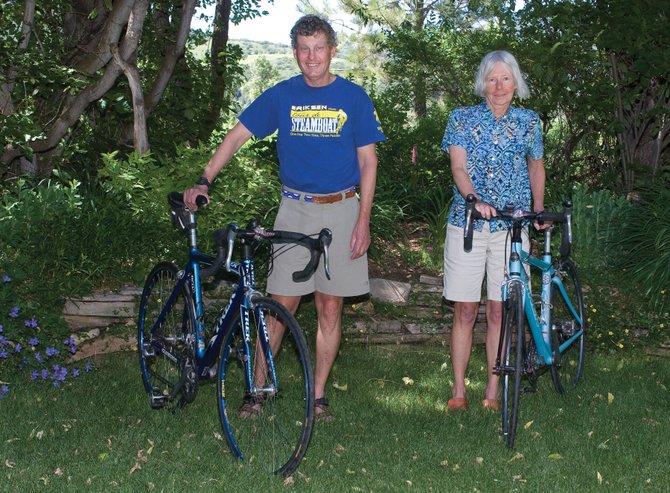 Steamboat Springs residents Steve Kelton and Pam Duckworth are taking part in the Tour de Wyoming. The tour will pass through Steamboat Springs on Monday night en route to Baggs, Wyo., as part of the six-day tour of Wyoming and northern Colorado.
Stories this photo appears in:
This year's Tour de Wyoming began Saturday in Laramie, Wyo., with registration. It carries riders over four mountain passes - about 173 miles of the 366-mile trip are uphill. The ride ends Friday in Laramie.