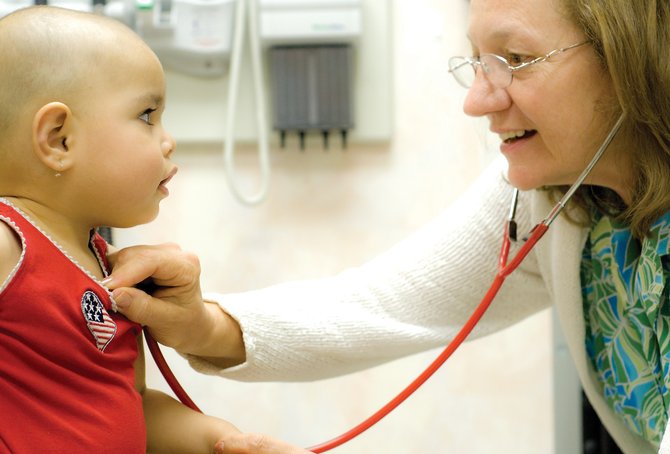 Betsabel Cazares, 15 months, receives a routine checkup Thursday from Gisela Garrison, director of the Northwest Colorado Community Health Center. The Northwest Colorado Visiting Nurse Association hopes to increase the number of local children enrolled in health insurance programs, possibly through federal recovery grants.

Stories this photo appears in:
Federal recovery grant may help VNA get more families insurance
Listen to health care officials, and they'll say it hasn't been easy persuading families to enroll their children into Medicaid or Child Health Plan insurance, even when those children are eligible and uninsured.