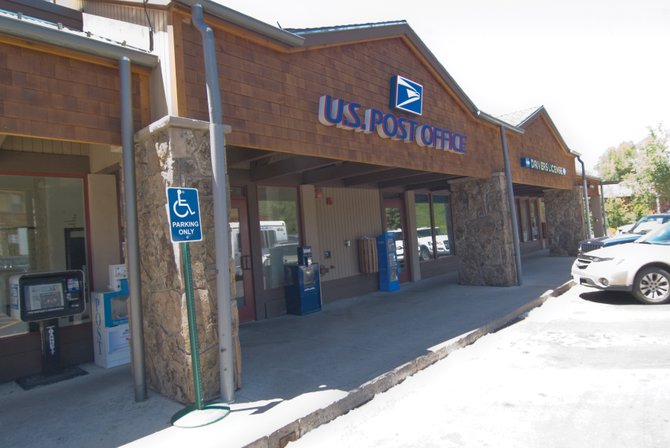 The post office branch in Sundance at Fish Creek shopping center is scheduled to be closed by the U.S. Postal Service sometime later this year. The Postal Service is wanting to move the location's P.O. Boxes to the branch at Third Street and Lincoln Avenue.
Stories this photo appears in:

USPS intent on moving Sundance boxes downtown; new location proposed
The U.S. Postal Service remains intent on closing down the Sundance at Fish Creek substation and transferring 2,584 postal boxes from that location to join 5,243 existing boxes at the downtown post office.