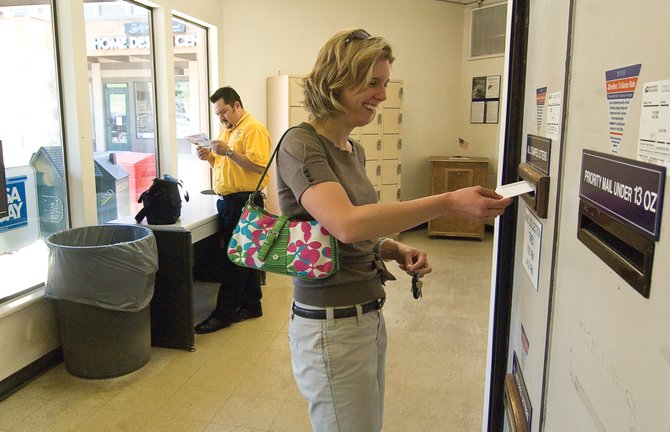 Steamboat Springs resident Heidi Pritchard drops her mail into a box at the post office branch in Sundance at Fish Creek shopping center Wednesday afternoon. A U.S. Postal Service plan states that sometime before Thanksgiving, all 2,584 boxes will be moved to the downtown post office location, but some hope for an alternative.
Stories this photo appears in:

USPS intent on moving Sundance boxes downtown; new location proposed
The U.S. Postal Service remains intent on closing down the Sundance at Fish Creek substation and transferring 2,584 postal boxes from that location to join 5,243 existing boxes at the downtown post office.