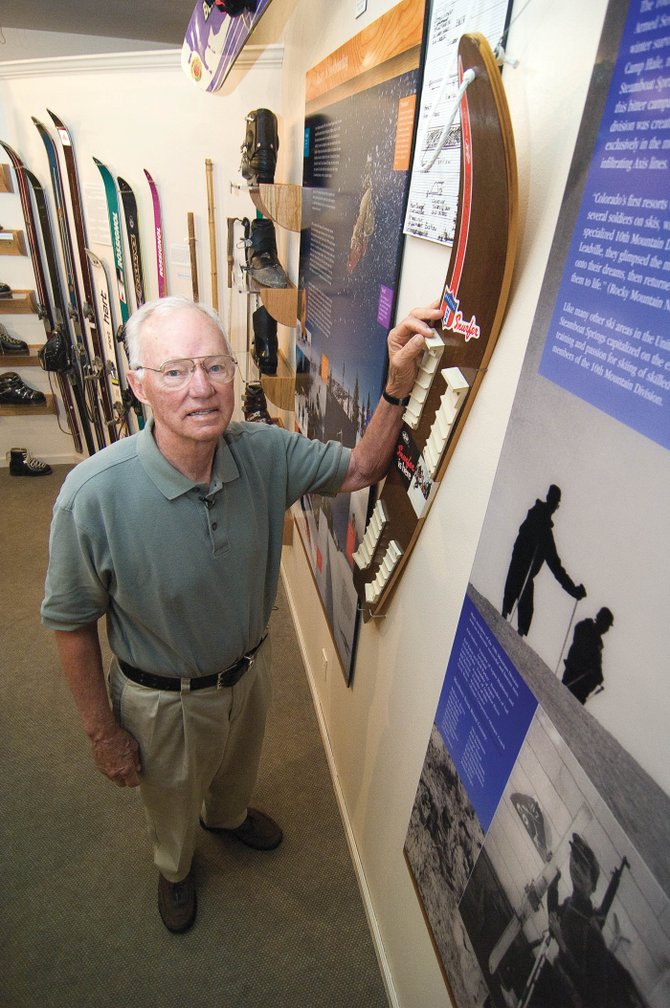 Sherman Poppen stands next to a 'Snurfer' at the Tread of Pioneers Museum. He invented the toy for his children, and it became the inspiration for today's snowboard. A collection of his Snurfers and marketing materials now are in the Smithsonian Institution.
Stories this photo appears in:

Sherman Poppen's 'Snurfer' displayed in national museum
Sherman Poppen, 79, is a longtime resident of Steamboat Springs and is widely recognized as the grandfather of snowboarding for his invention of the Snurfer.