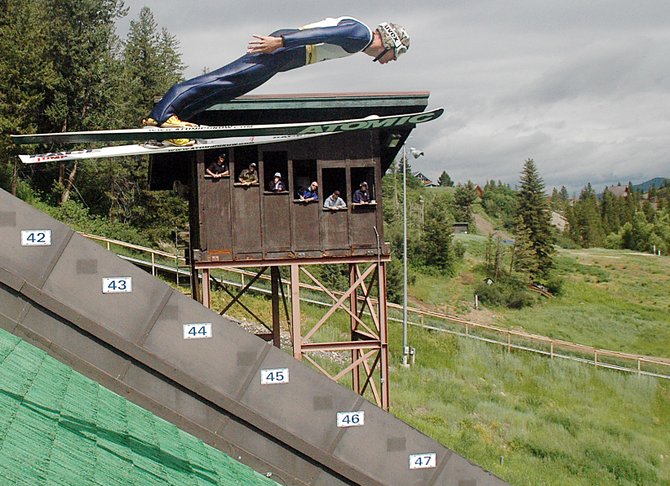 Heads poke out of the judging stand Friday as Todd Lodwick flies past during the Nordic combined Rocky Mountain Division Ski Jumping Extravaganza at Howelsen Hill. The event will continue at 9:30 a.m. today with a roller ski race on Lincoln Avenue.
Stories this photo appears in:

US Nordic combined skier prevails in event at Howelsen Hill
On the heels of showing well during the 2008-09 season, Brett Camerota appears the most likely and able candidate to fill the team's fourth spot for the 2010 Olympics.