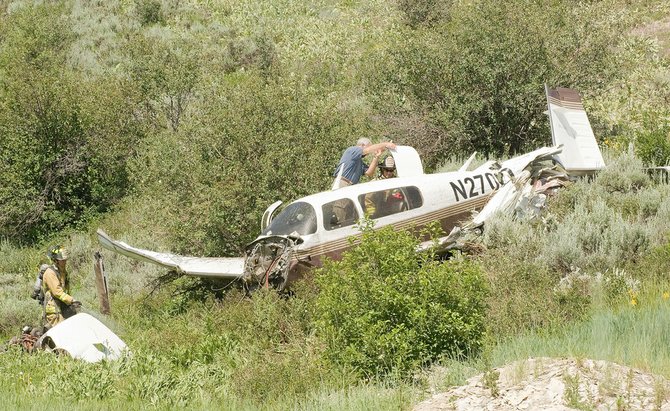 Investigators and firefighters work near the wreckage of a small plane that ran off the runway at Steamboat Springs Airport shortly after 11 a.m. this morning. Airport Manager Mel Baker, who was at the scene, said there were no injuries to the pilot or his two passengers.
Stories this photo appears in:

Airport manager says pilot attempted to abort landing before plane crashed into a small gully just west of Steamboat Springs Airport late Thursday morning.