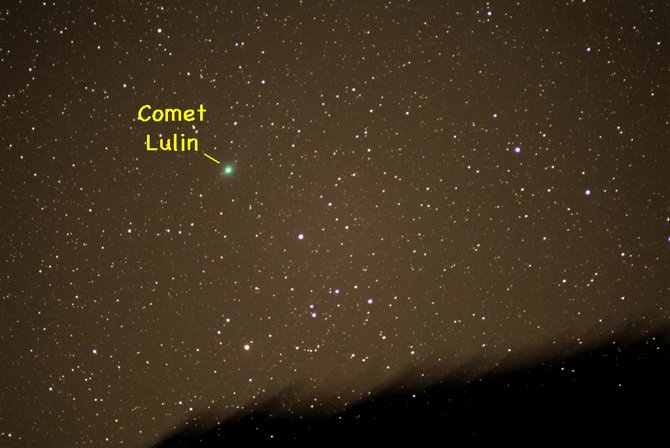 This image, taken Jan. 21, 2009, shows Comet Lulin as a small fuzzball with a faint wisp of a tail, but it should achieve naked-eye visibility by the time it passes closest to Earth on Feb. 24.
Stories this photo appears in:

W hat might be the best naked-eye comet of the year is approaching the Earth and growing brighter every day. It's Comet Lulin, named for the Chinese observatory where it was discovered in 2007.
January 27, 2009 midnight