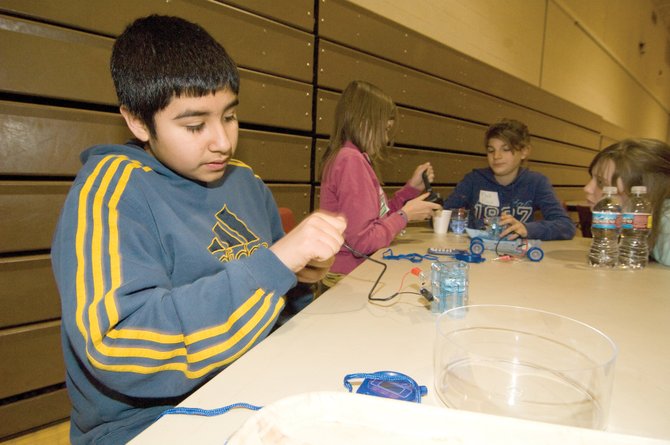 Sixth-grader Jesse Amaro uses a hand crank while doing an experience with alternative fuel vehicles at the Steamboat Springs Middle School Monday morning. Amaro was part of a group of Steamboat Springs elementary and middle school students taking part in the University of Colorado's science discovery camps called (Em)Powering the Future: Kids Exploring Alternative and Renewable Energy.
Stories this photo appears in:

University outreach group brings alternative energy to Steamboat schools
The science projects spread throughout Steamboat Springs Middle School on Monday were unlike any fifth-grader Peter Rosenthal had done before.