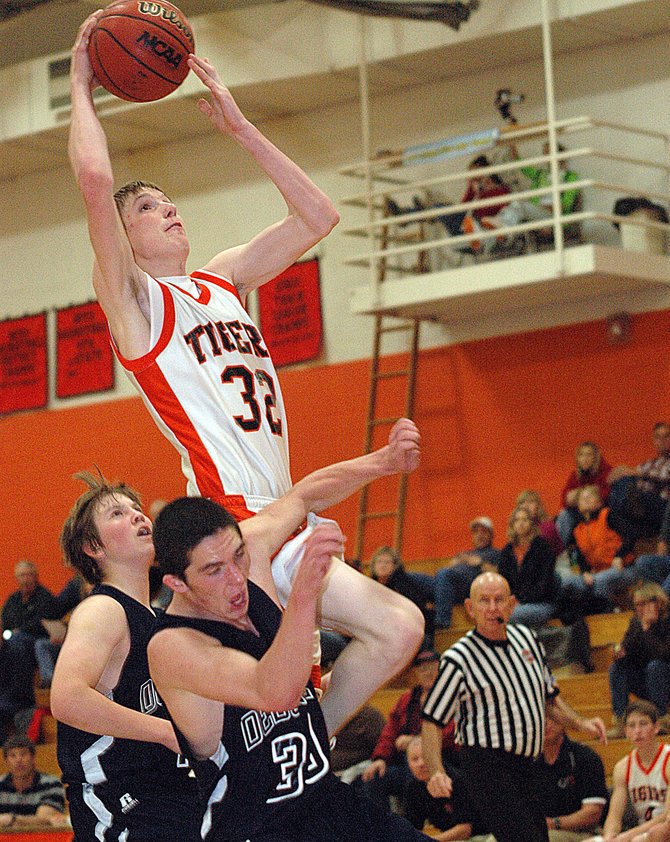 Hayden's Murphy Smartt powers through De Beque's Dwight Berner on Saturday as the Tigers beat up on the Dragons. Hayden scored 33 first-quarter points on the way to an 80-50 victory.
Stories this photo appears in:

Tigers earn 33-10 lead against Dragons in 1st quarter Saturday
Hayden boys basketball coach Mike Luppes has said his team needs to learn to play with a consistent spark. Saturday, in a home game against De Beque, the Tigers played with a little more than a spark.
January 18, 2009 midnight