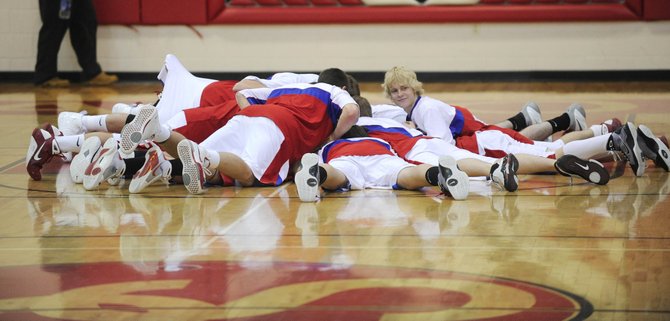 Steamboat Springs High School boys basketball Dylan Pivarnik sticks his head up from the huddle before the start of Saturday's game against Delta High School.
Stories this photo appears in:

At one point earlier this season, it looked like the Steamboat Springs boys basketball team couldn't shoot the basketball. Now, on the heels of a 66-37 win against Delta on Saturday, it feels like the team can't miss.