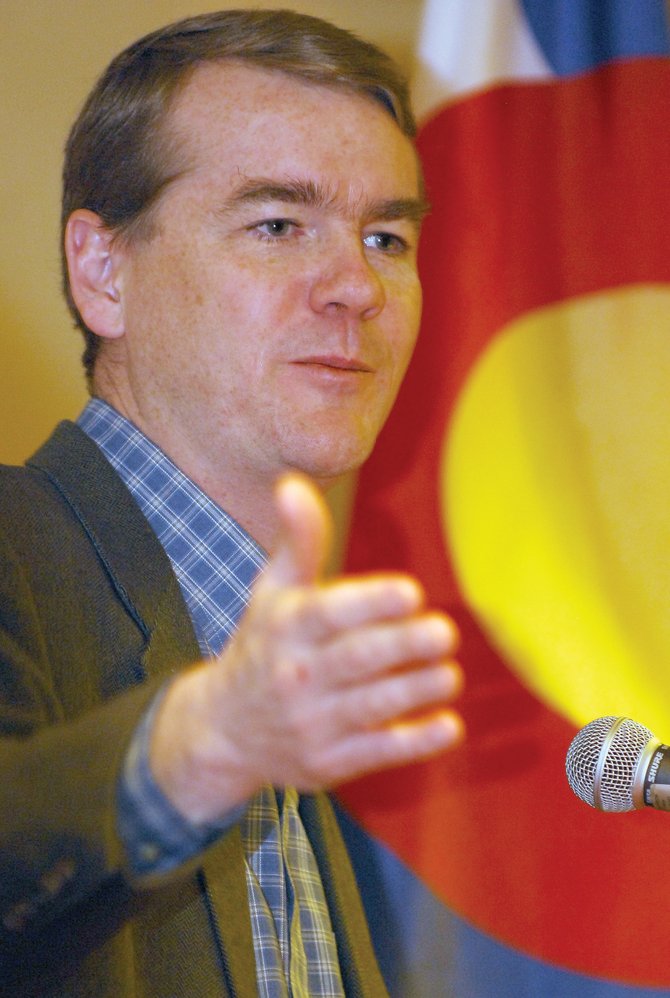 Former Denver Public Schools Superintendent Michael Bennet addresses a question from a Steamboat Springs citizen during a pancake breakfast at the Sheraton Steamboat Resort on Monday morning. The breakfast was part of a tour designed to introduce Bennet to the state. Bennet has been named by Gov. Bill Ritter to replace Ken Salazar in the U.S. Senate.
Stories this photo appears in:

Ritter outlines budget difficulties in Steamboat visit with Senate designee
Michael Bennet is the first to admit he doesn't bring the same rural issues credentials to the table as Ken Salazar, the man he is set to replace in the U.S. Senate.