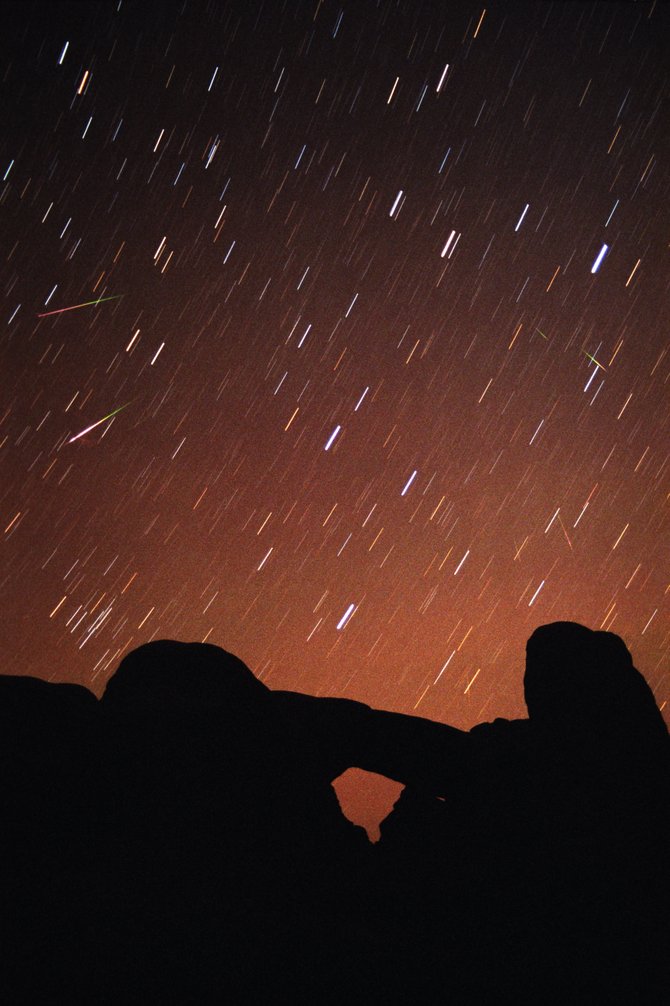 This image was taken on the night of Nov. 17, 2001, from Arches National Park during the Leonid meteor storm of that year. The stars of Leo the Lion made short trails across the film during the 7-minute time exposure while several bright meteors streaked across the sky, all pointing back to Leo. Another Leonid mini-storm is predicted for Nov. 17 over the western U.S.

Stories this photo appears in:

Four hundred years ago this year, Italian scientist Galileo Galilei aimed his homemade telescope to the heavens and opened up a new era in astronomy.