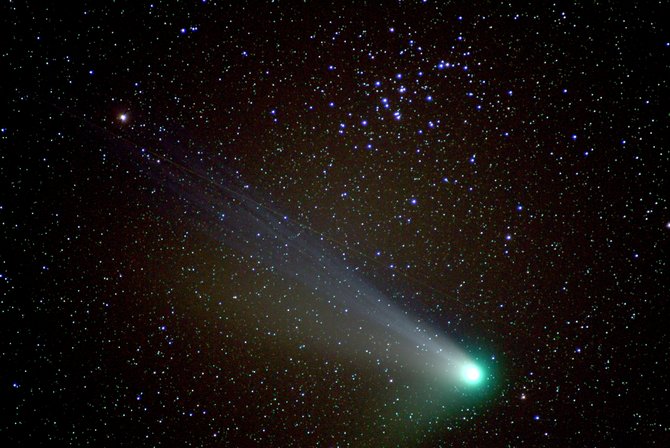 2009's best comet might be Comet Lulin, due to pass only 0.41 astronomical units from Earth on February 24. One astronomical unit is the average distance between the Earth and sun, about 93 million miles. Comet Lulin should be visible to the unaided eye from dark locations during the last two weeks of February and might appear similar to 2004's Comet NEAT, shown in this image taken May 14, 2004.

Stories this photo appears in:

Four hundred years ago this year, Italian scientist Galileo Galilei aimed his homemade telescope to the heavens and opened up a new era in astronomy.