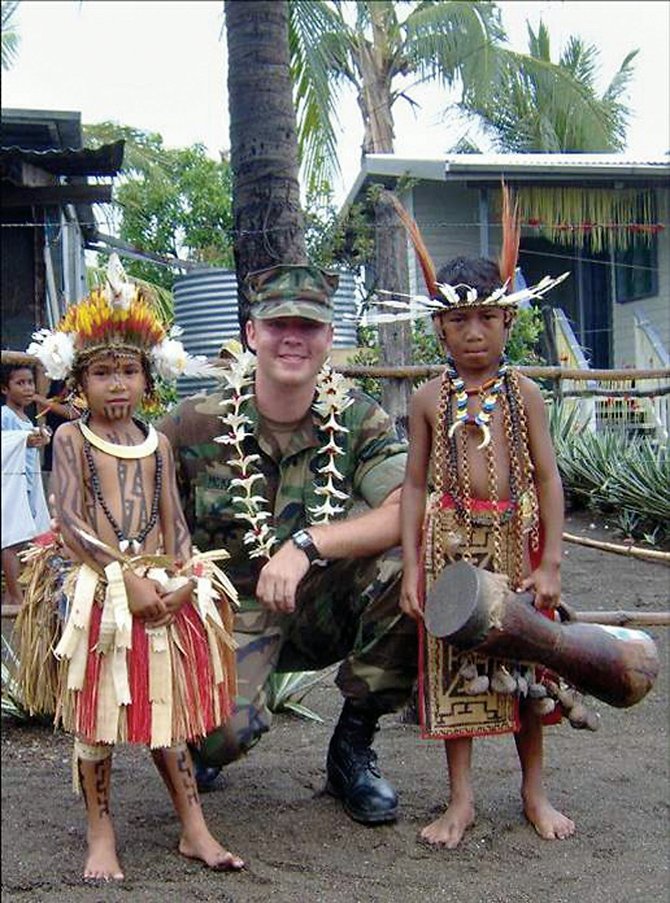 Navy officer Jamie McKelvie, of Steamboat Springs, poses with youngsters in Papua, New Guinea, in the midst of a Pacific Partnership Mission. McKelvie and his colleagues helped build two medical aid stations, among other projects.
Stories this photo appears in:

Lieutenant junior grade to join Naval Construction Force
Lieutenant Junior Grade James "Jamie" McKelvie collected his first paycheck from the Navy while still a junior in the engineering school at Colorado State University. Then, he spent the first three years of his enlistment in Hawaii without ever shipping out to sea.