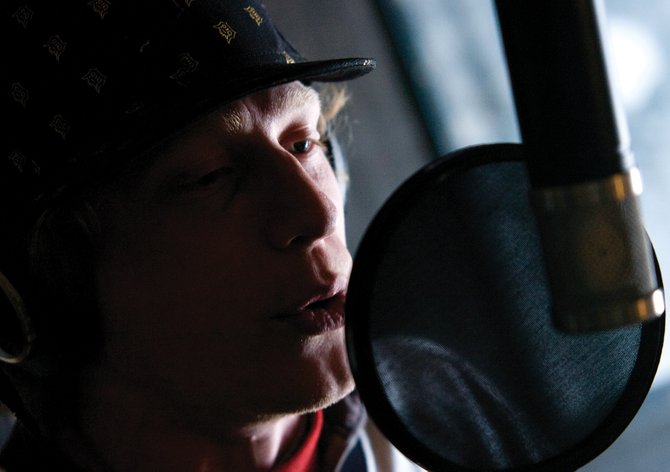 Steamboat Springs local Andrew Lindsley - who raps under the name Ocelot - will join Colorado Springs-based DJ Curly OnE as one of five acts on the Steamboat Springs leg of the Winters and Losers hip-hop tour. National artists Grieves, Budo, Soulcrate Music and Type headline the concert. The free show starts at 10 p.m. today at The Tap House Sports Grill.
Stories this photo appears in:

Andrew Lindsley - or when he's MCing, Ocelot - has known his Colorado Springs disc jockey for more than 10 years. "Eleven years ago, me and this guy were in the Army together," Lindsley said.
February 27, 2009 midnight