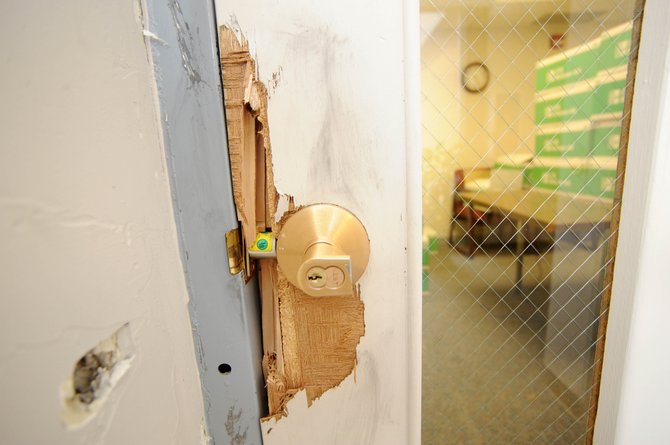 Burglars accessed and stole a laptop from Steamboat Springs School District Finance Director Dale Mellor's office by breaking the lock on a conference room door Tuesday night at the school district's business office. School officials think a spreadsheet containing the Social Security numbers for 10 years worth of school district employees was on the laptop.
Stories this photo appears in:

Ten years worth of data on laptop stolen from school district offices
Ten years worth of Social Security numbers for 1,300 past and present employees was compromised Tuesday night when a laptop was stolen from the Steamboat Springs School District office.