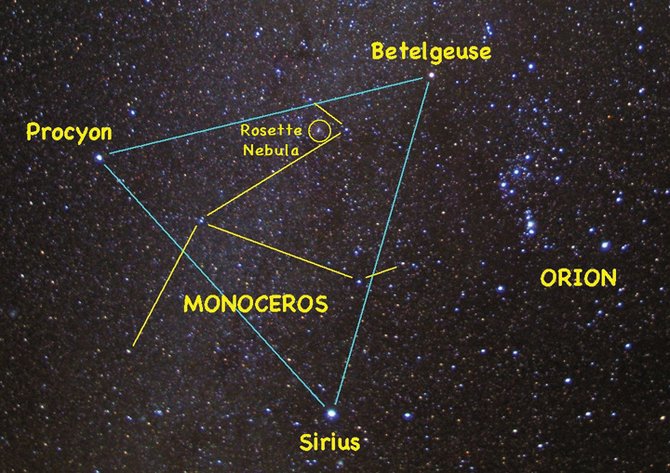 Look for the celestial unicorn this week inside the large triangle formed by the bright stars Sirius, Betelgeuse and Procyon, high in the southern sky at about 8 p.m.
Stories this photo appears in:

The late-winter sky is sparkling with bright stars. Wintertime's showpiece, Orion the Hunter, boasts two luminaries, Betelgeuse at his shoulder and Rigel at his foot. His two canine companions each show off a bright star, Sirius and Procyon.
February 17, 2009 midnight