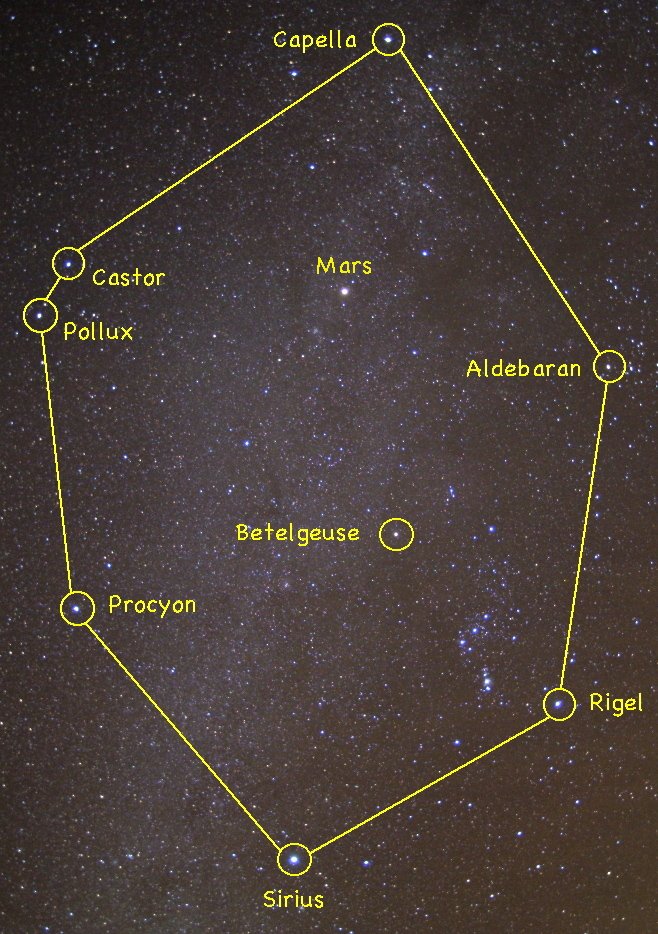 The eight bright stars of the Winter Circle are easy to spot high in the southern sky about 8 p.m. this month. When this image was taken in January 2008, the planet Mars was also within the Winter Circle. It has since moved on.
Stories this photo appears in:

High overhead on cold winter nights is a ring of seven of the brightest stars in the sky, an asterism known as the Winter Circle. While not an official constellation, the pattern is so striking that it tends to jump right out at you.
February 10, 2009 midnight