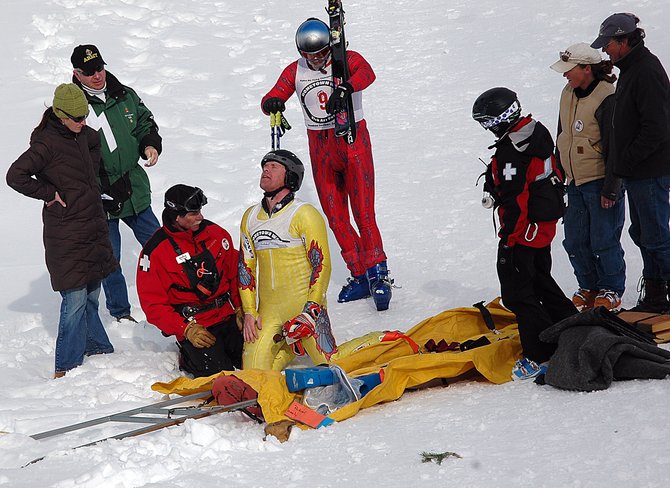 Brent Wilson, of Eagle, winces while sitting up after he took a serious fall Sunday during the finals of the Pro Alpine Flying Championship at Howelsen Hill in Steamboat Springs. Wilson fell on his final jump of the competition, tipping to his hip as soon as he landed on the complex's K114 jumping hill. He then slid on his side to the base of the hill. He was able to walk away from the landing zone but was still complaining of a knee injury after the competition.

Stories this photo appears in:

Rolf Wilson won last year at the Howelsen Hill gelande jumping event and had a series of three wins in Steamboat Springs from 2003 to 2005. That sense of consistency guided him to the 2009 crown.
February 9, 2009 midnight