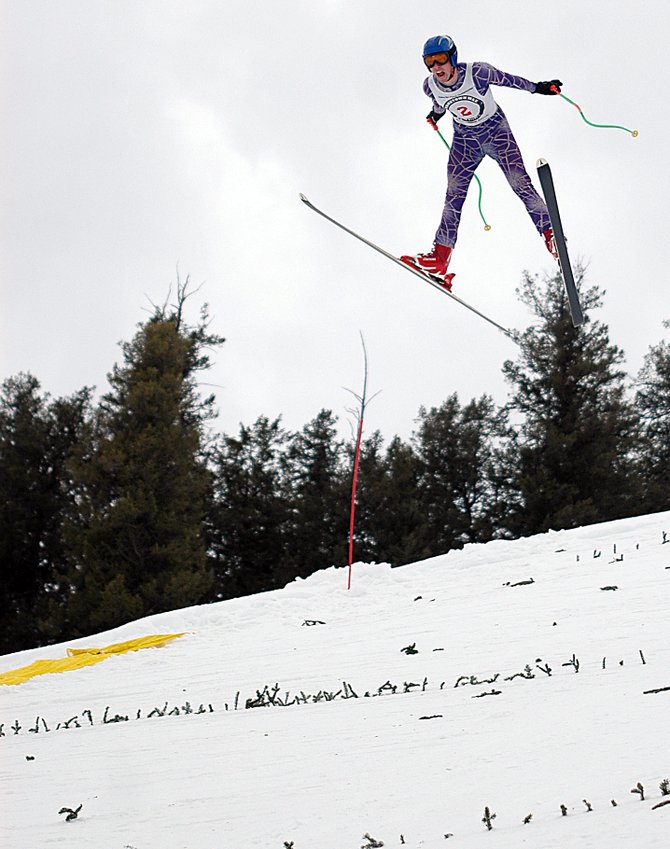 Erik Wilson screams as he flies through from the K114 jump Sunday at Howelsen Hill in downtown Steamboat Springs. Wilson led all competitors with a 109-meter jump, just 2.5 meters short of the gelande jumping world record. That one jump wasn't enough, however, and his brother, Rolf Wilson, won the Pro Alpine Flying Championships with two jumps that topped 106 meters.

Stories this photo appears in:

Rolf Wilson won last year at the Howelsen Hill gelande jumping event and had a series of three wins in Steamboat Springs from 2003 to 2005. That sense of consistency guided him to the 2009 crown.
February 9, 2009 midnight