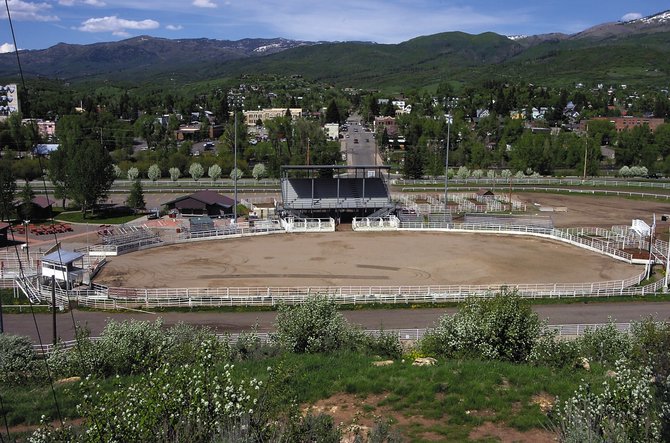 City officials have received a $10,000 grant from Great Outdoors Colorado to create an improved master plan for the Brent Romick Rodeo Arena at Howelsen Hill. Facilities at the 14-acre rodeo grounds include a horse racetrack, a rodeo arena, stock pens, stock chutes, a roping arena, a playground, a grandstand, restrooms, a vending stand, an announcer's booth and bleachers.
Stories this photo appears in:

District Court rules on Humble Ranch lawsuit
A draft Parks and Recreation Master Plan is nearing adoption, and Steamboat Springs has received a grant to develop a more specific master plan for the rodeo grounds.