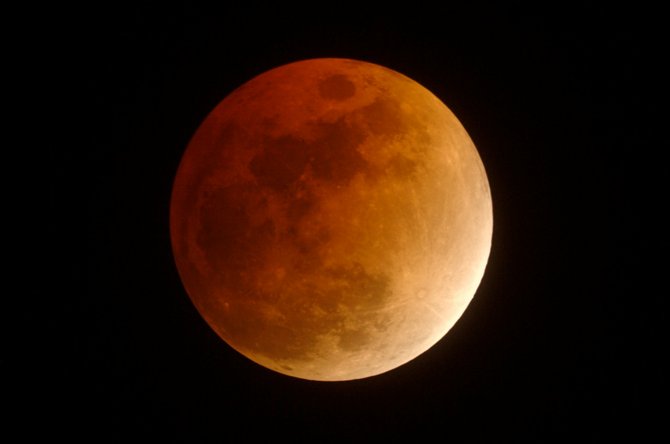 On Dec. 21, 2010, a total lunar eclipse will be visible from all of North America. The reddish color seen in this photo of the Feb. 20, 2008, eclipse is caused by sunlight refracting through Earth's atmosphere and falling on the moon. Colorado won't experience another complete total lunar eclipse until April 15, 2014.
Stories this photo appears in:

If I had to astronomically characterize year 2010, I would call it "The Year of Eclipses." We open the year with an eclipse, and we close out the year with an eclipse, with two other eclipses in between. But that's not the only excitement brewing in the stars in 2010. There's a big dipper full of beautiful and exciting celestial events to keep you looking up all year long.