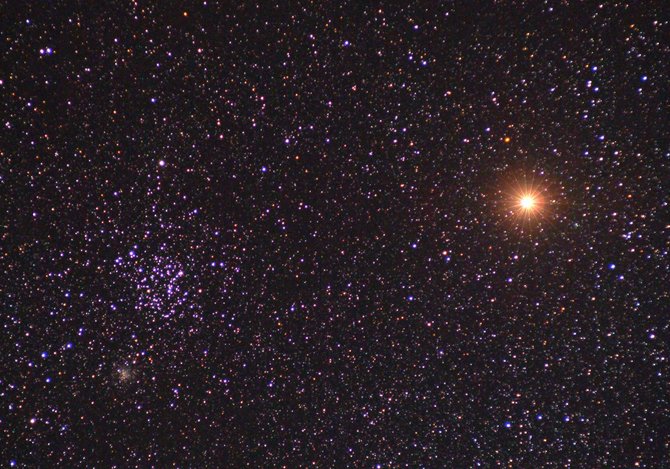 The beautiful star cluster called M35 will play a roll in several celestial events in 2010. Two planets, a comet and the totally eclipsed moon will appear beside this star cluster, located at the feet of the Gemini Twins. In this photo from 2008, the red planet Mars was captured beside M35.
Stories this photo appears in:

If I had to astronomically characterize year 2010, I would call it "The Year of Eclipses." We open the year with an eclipse, and we close out the year with an eclipse, with two other eclipses in between. But that's not the only excitement brewing in the stars in 2010. There's a big dipper full of beautiful and exciting celestial events to keep you looking up all year long.