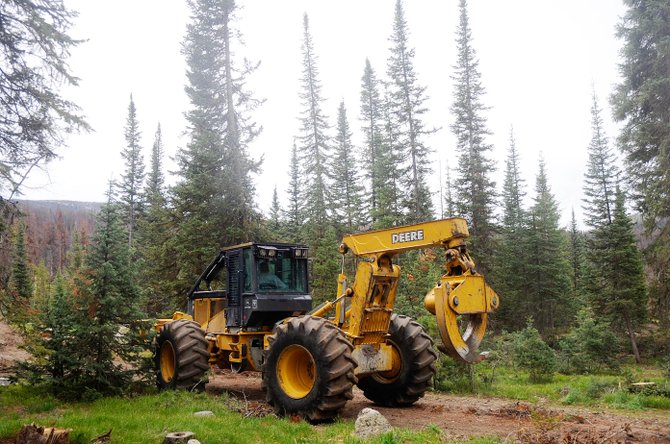 Rogue Resources owner Mike Miller operates a piece of logging machinery in the summer at the Seedhouse Campground in North Routt County.
Stories this photo appears in:
The way has been cleared this month for one of the largest timber sales on public land in Routt County in years, with the issuance of a final decision on the environmental assessment of the Little Snake North Timber Sales and fuels reduction project. It is intended to remove pine trees that have been killed by the statewide beetle infestation that is virtually wiping out lodgepole pine forests in Colorado.