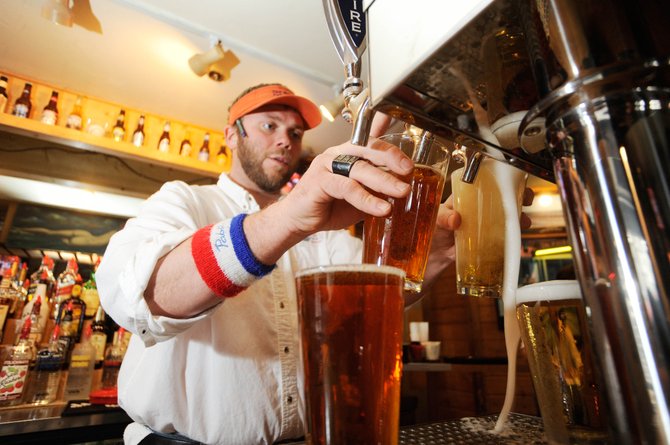 Gondola Pub and Grill bar manager Michael Ruby pours a round for customers Friday afternoon. The local branch of the Colorado Workforce Center reported that more people are finding jobs as the ski season ramps up, though the unemployment rate in Routt County still increased from October to November.
Stories this photo appears in:

Unemployment increased in Routt County from October to November from 6.3 percent to 6.6 percent, according to figures released Friday by the Colorado Department of Labor and Emp­l­oyment. Routt County unemployment was 4.3 percent in November 2008. The county still lags behind the statewide unemployment rate, which was reported at 6.9 percent for November.
December 19, 2009 midnight