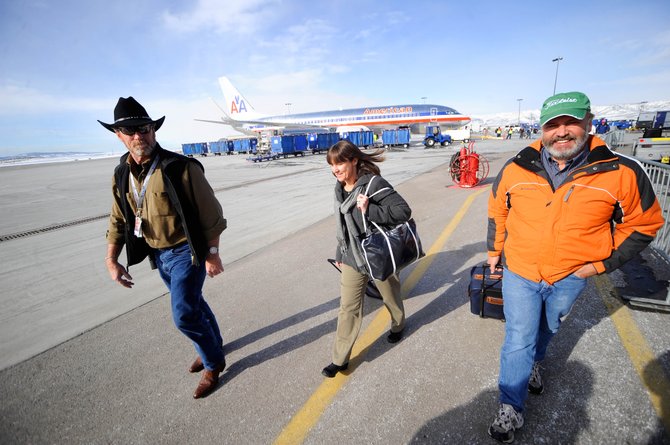 Yampa Valley Regional Airport Assistant Airport Manager Dean Smith, left, visits with Tim and Susan Dunlop, of DeKalb, Ill., as they walk to the terminal Thursday after getting off an American Airlines flight that arrived on time from Chicago. The jet launched the arrival of ski season air service at the airport.
Stories this photo appears in:

Winter flight program kicked off Thursday; planes 95 percent full
The number of passengers arriving at Yampa Valley Regional Airport on Thursday quadrupled from earlier in the week, with airport officials preparing to accommodate significantly more pre-holiday travelers Saturday. Direct ski season flights from Chicago, Dallas and Houston began Thursday, with 862 passengers deplaning in Hayden.