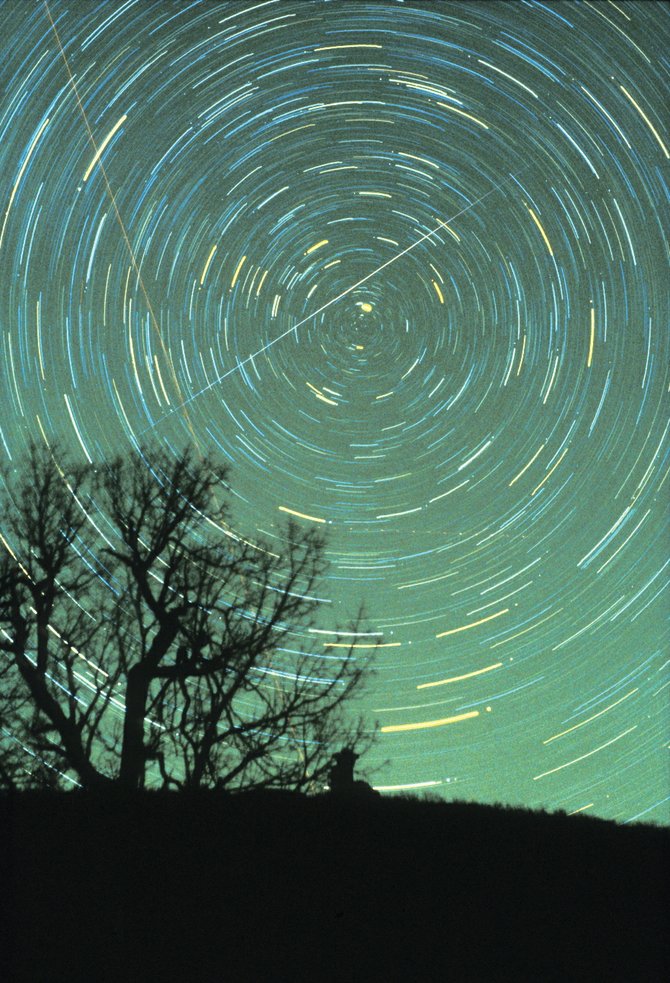 Throughout the past century, the annual Geminid meteor shower has been gaining in strength and could put on a fine display the night of Dec. 13 and morning of Dec. 14. In this image, taken from Brasstown Bald mountain in north Georgia in 1985, a bright Geminid meteor streaked across a one-hour time exposure of the northern sky.
Stories this photo appears in:

The Gemini constellation is about to become a hot spot of activity during December. Sky-watchers will notice lots of fiery streaks of light coming from Gemini as a result of the annual Geminid meteor shower. The slender waning crescent moon won't rise until nearly 6 a.m. Dec. 14, the morning of the peak of the meteor shower.