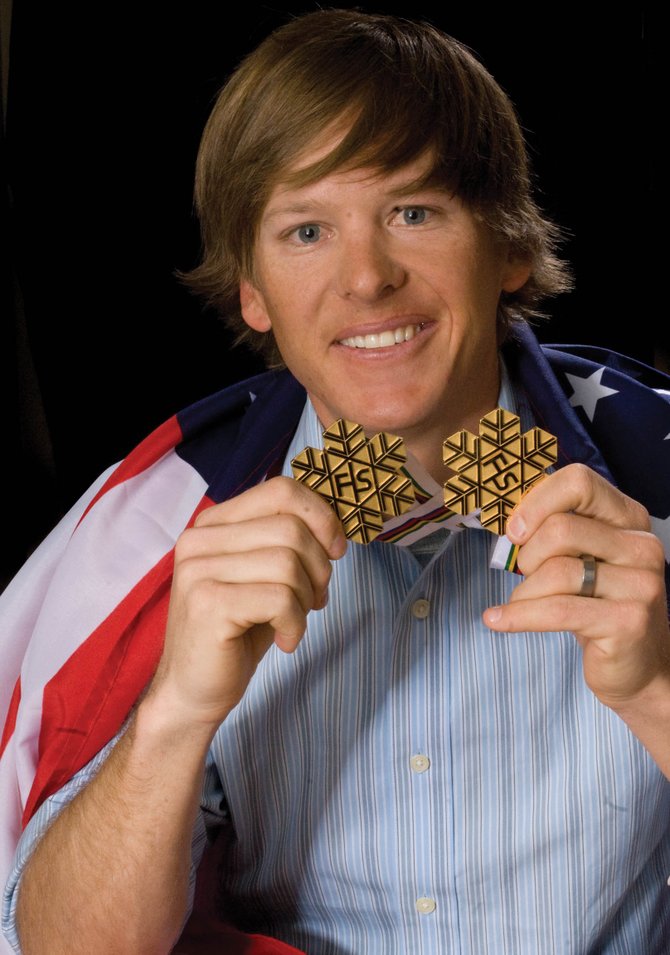 Todd Lodwick
Stories this photo appears in:

Event to benefit the Steamboat Springs Nordic Council
Whether they just want to rub skis with a world champion or actually entertain thoughts of upsetting the 2010 Olympic Nordic Combined silver medalist, cross-country skiers of all ages and abilities get their shot at knocking off Todd Lodwick.
The U.S. Ski Jumping and Nordic Combined Champ­ionships are set to begin today in Park City, Utah, the third year the championships have been held in the summer.
Demong, Spillane notch top-6 finishes
The U.S. Nordic Combined Team continued its torrid trek to the 2010 Winter Olympics on Saturday, notching a podium and three finishes in the top six. Todd Lodwick stood on the podium for the second straight week, finishing third at the World Cup event in Chaux Neuve, France.
Steamboat Nordic skiers fare well in Italy
The U.S. Nordic Combined Team picked up three more top-10 finishes Saturday in Predazzo, Italy, in one of the most hotly contested events of the year.
Local Nordic skiers Lodwick, Demong also finish in top 10
U.S. Nordic combined athlete Johnny Spillane just missed the podium Saturday at a World Cup event in Ramsau, Austria, finishing fourth. Spillane, who also finished fourth at a World Cup earlier this season, finished 16th in the jumping portion before making up ground.
When the 2010 Winter Olympic Games open in Vancouver, B.C., in February, Steamboat Springs' long-running Olympic tradition is likely to continue. It will be fueled by homegrown athletes like Todd Lodwick, Johnny Spillane, Alex Miller, Brett Denney and Bryan and Taylor Fletcher. But there will be others.