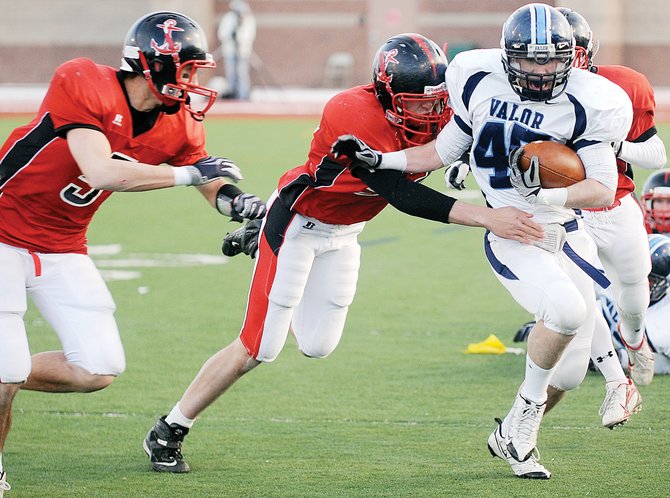 Valor Christian's Matt Corral sheds a pair of Steamboat defenders Saturday during the Class 3A state championship football game in Aurora. The Eagles had too many big plays for Steamboat to stay close and went on to win the game, 41-14.
Stories this photo appears in:

The realities of high school football can be cruel. As storied a run as it was, as much as it seemed like destiny and as much as fate seemed to be looking down on Legacy Stadium, Saturday's Class 3A state championship game just wasn't meant to be for the Steamboat Springs High School football team.