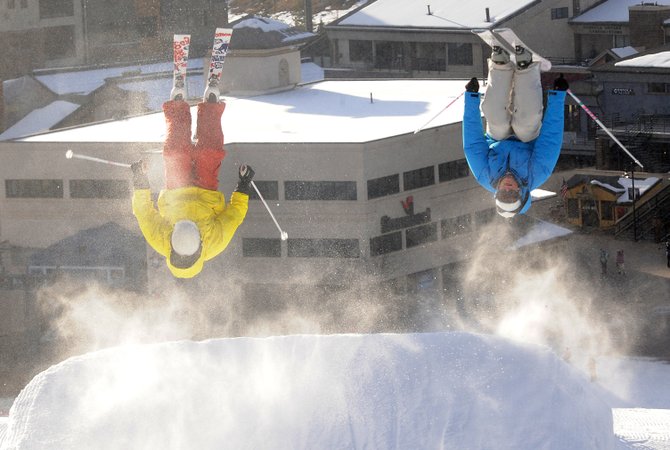 Adam Smith, left, and Elijah Mueller do simultaneous flips off a kicker in the Lil' Rodeo terrain park near the base of Steamboat Ski Area. The park was a feature added to the resort for the first time last year and has become a very welcome place for snowboarders and skiers to spend their time while they wait for more snow and eventually larger terrain parks.
Stories this photo appears in:

Steamboat Ski Area Friday was far from the massive monster it will be after a few good days of snow when the rest of the terrain is opened. In the meantime, Steamboat's hard core park and pipe fanatics tore it up in the Lil' Rodeo terrain park.