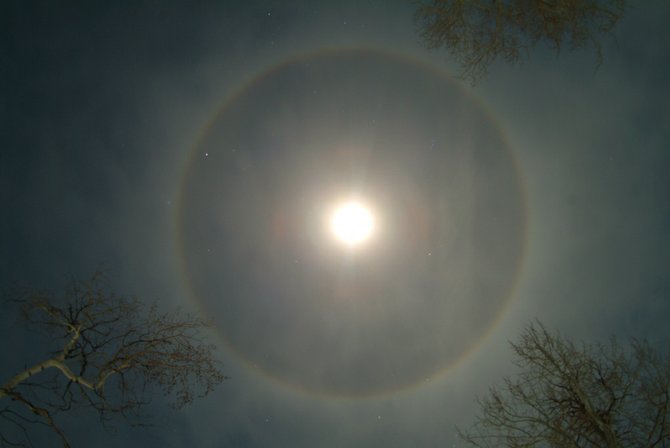 The second full moon in any calendar month is called a blue moon. December will have two full moons, on Dec. 2 and 31. This time of year, it isn't unusual to see a multicolored ring, or halo, caused by atmospheric ice crystals, around the full moon. Last December's full moon had a halo around it, as seen in this image.
Stories this photo appears in:
Have you ever seen a blue moon hanging up in the sky? Well, this month you will have an opportunity to see a rare "blue moon." You might be surprised to learn that a blue moon has nothing at all to do with the moon's color. Allow me to explain.