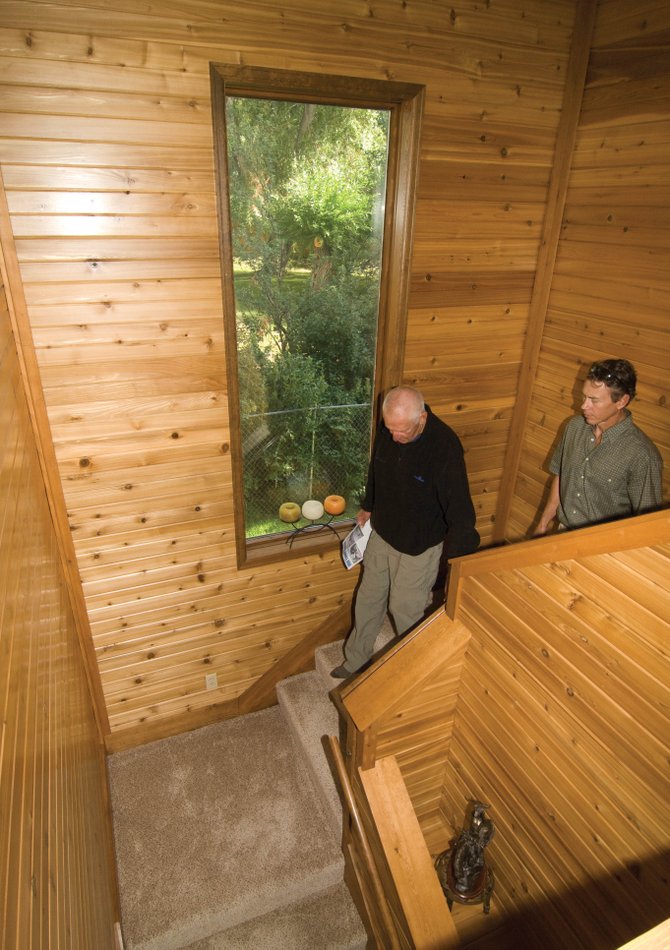 Cam Boyd, an broker-owner at Prudential Steamboat Realty, shows Bill Spinder a home in downtown Steamboat Springs. Spinder, who says he's bought numerous properties from Boyd through the years, is looking for a good opportunity to invest in the valley.

Stories this photo appears in:

In the summer of 2007, Matt and Stephani Murphy put in a $440,000 offer on a house in Stagecoach's Red Hawk Village neighborhood. Another prospective buyer made a higher offer on the same day, and the Murphys lost out on the house in the modest subdivision south of Steamboat Springs.